with
liquefied natural gas!
Our first liquefied natural gas vehicles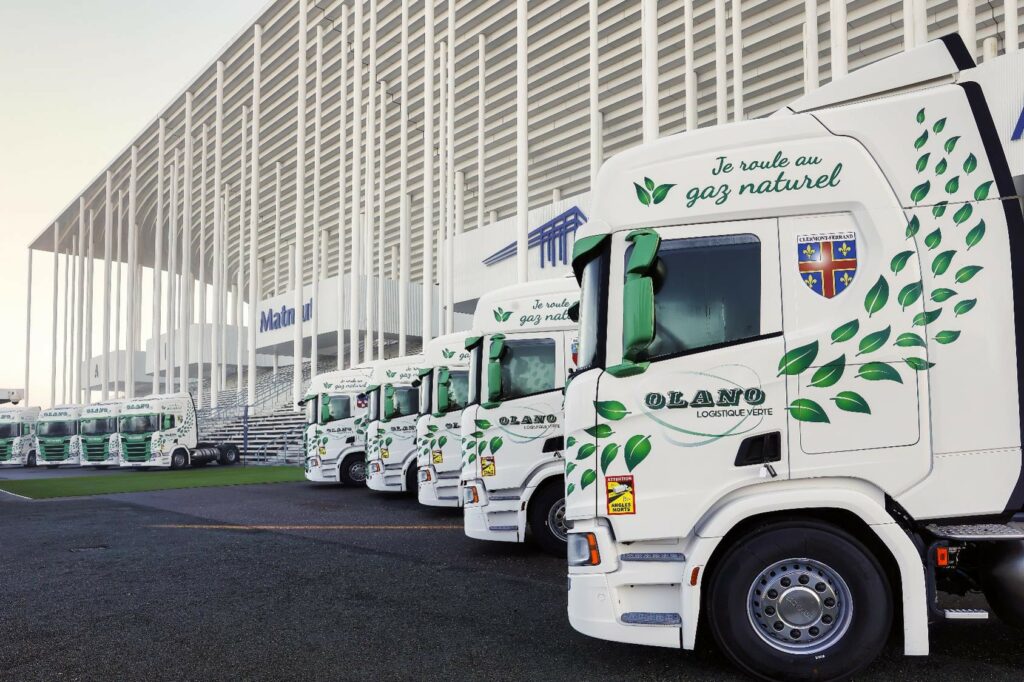 Keys delivery for our first trucks with liquefied natural gas
The keys of our first gas tractors were handed over on January the 11th 2022, with our partner SCANIA. All in all, 10 gas tractors complete the truck fleet of 4 of our platforms.
The design of these LNG tractors has been specifically conceived internally and symbolises a reduced environmental impact.
These liquefied natural gas tractors contribute to fighting against global warming.
Sandra and Jean-Michel were handed the keys of the first 10 OLANO's gas tractors during an event organized by SCANIA, taking place in the Stade Matmut ATLANTIQUE in Bordeaux.