The OLANO Group has signed
an agreement to acquire
FRIGOSCANDIA SAS
Boulogne-Sur-Mer
The OLANO Group has signed
an agreement to acquire
FRIGOSCANDIA SAS
Boulogne-Sur-Mer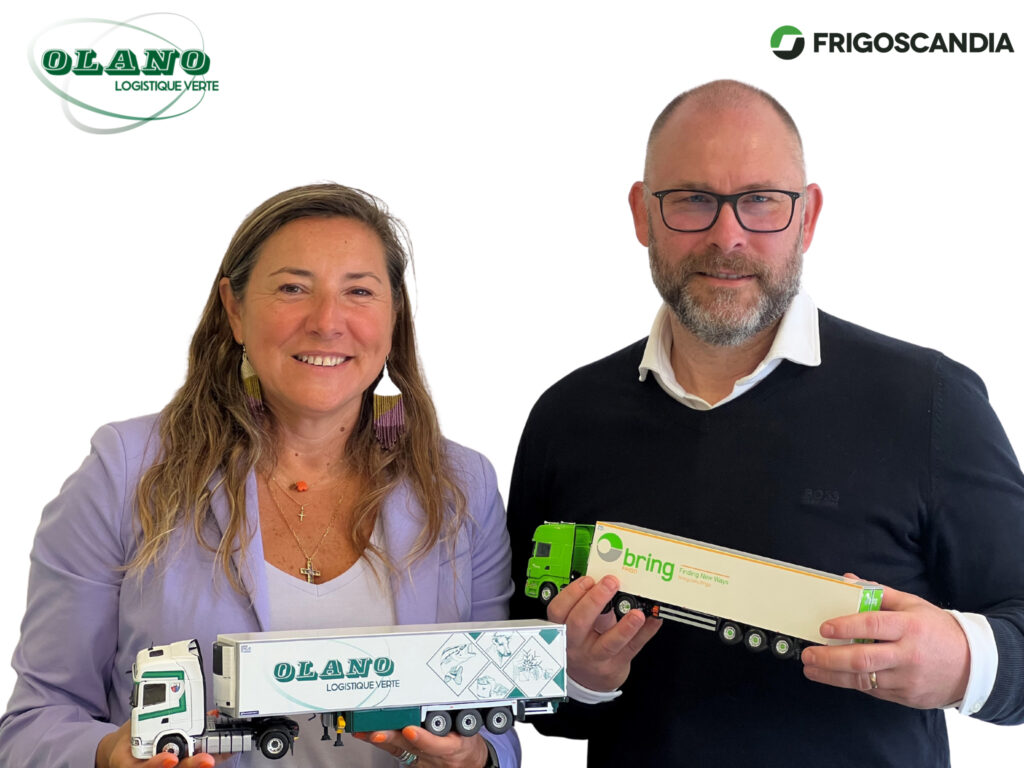 The OLANO Group has signed an agreement to acquire 100% of the shares of FRIGOSCANDIA SAS Boulogne-Sur-Mer.
The OLANO Group strengthens its territorial coverage and consolidates its position in Northern Europe as a specialist in the supply chain of cold transport and logistics under controlled temperature.
With this strategic partnership and the acquisition of FRIGOSCANDIA SAS, the family Group takes a strong position on the Boulogne market by incorporating a modern fleet of 50 vehicles and a team of 70 people.