The OLANO Group
acquires 100% of the shares
of DEVESA EXPRESS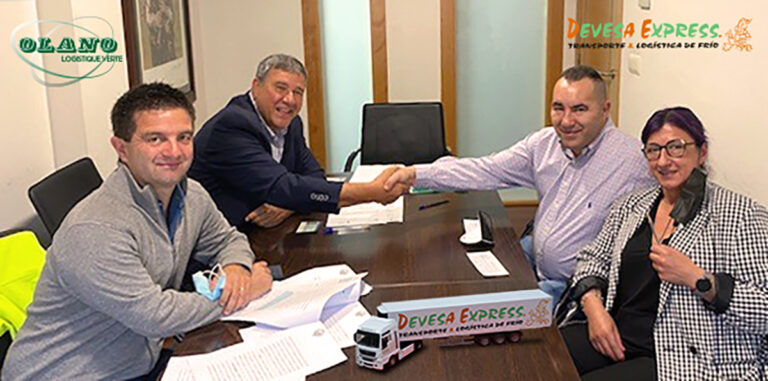 The OLANO Group continues its development, particularly in the Seafood sector, with the acquisition of the DEVESA EXPRESS company in Galicia.
On Thursday June 23rd, Nicolas Olano and Jean-Pierre Ostarena (Branch leader of Seafood Products) finalized the acquisition of 100% of the shares of DEVESA EXPRESS.
DEVESA EXPRESS' turnover reached 14 million euros in 2021, with a total of 70 employees. Each year, 25 000 tons of mussels from Galicia are transported by the company. With this acquisition, we are strengthening our seafood sector, for which we aim to achieve a turnover of 180 million euros out of the 600 million targeted by the Group by the end of 2023.